Skip to Main content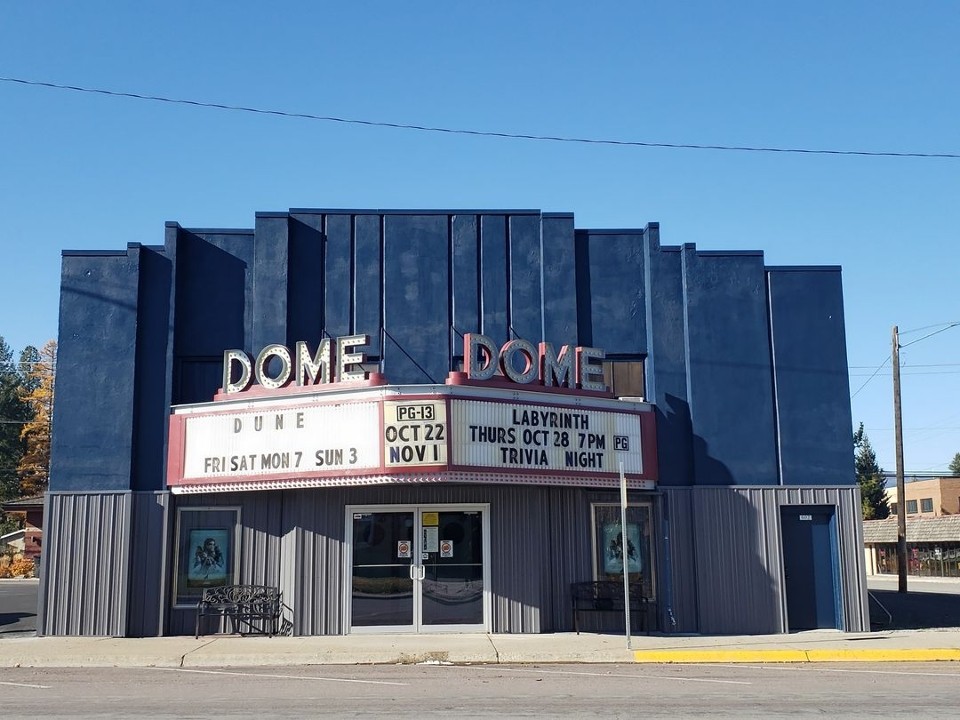 Dome Theater Project LLC 602 Mineral Ave
THE MARVELS
Carol Danvers gets her powers entangled with those of Kamala Khan and Monica Rambeau, forcing them to work together to save the universe.
NAPOLEON
An epic that details the checkered rise and fall of French Emperor Napoleon Bonaparte and his relentless journey to power through the prism of his addictive, volatile relationship with his wife, Josephine.
CHRISTMAS WITH THE CHOSEN: HOLY NIGHT
A young mother labeled impure. A shepherd boy considered "unclean." Experience Jesus' birth through their eyes as CHRISTMAS WITH THE CHOSEN: HOLY NIGHT blends The Messengers and The Shepherd into one special remastered and re-scored story. Plus, a never- before-seen performance from Andrea Bocelli highlights seven music performances and two beautiful new monologues. In theaters for a limited time.
GREMLINS (1984)
A young man inadvertently breaks three important rules concerning his new pet and unleashes a horde of malevolently mischievous monsters on a small town.
THE POLAR EXPRESS (2004)
On Christmas Eve, a young boy embarks on a magical adventure to the North Pole on the Polar Express, while learning about friendship, bravery, and the spirit of Christmas.
WONKA
Based on the extraordinary character at the center of Charlie and the Chocolate Factory, "Wonka" tells the wondrous story of how the world's greatest inventor, magician and chocolate-maker became the beloved Willy Wonka we know today.
Dome Theater Project LLC Location and Ordering Hours
This site is powered by