Skip to Main content
Welcome to Pierogi Bros.!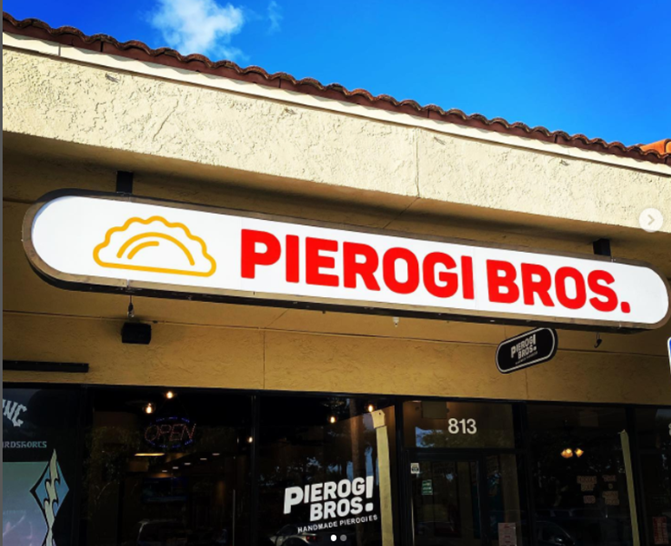 Pierogi Bros. 813 Donald Ross Road
FOOD
Pierogies
A pierogi is a delicious handheld dumpling available in different flavors and quantities and is a fantastic food for single eaters or large groups. Choose from our 6 original flavors (and seasonal specials that may also be available). Primary ingredients for each flavor are provided within each quantity selection below.
Sausage Links
Our smoked sausage (kielbasa) is our very own beef/pork blend recipe. With notes of garlic and black pepper, it's loaded with flavor and goes perfectly with our pierogies. Just like we ate growing up. Each link is approximately 1/4 lb.
Kickoff Special
12 pierogies + 1 sizzlin' sausage link + 2 fountain drinks.
---
Pierogi Bros. Location and Ordering Hours
(561) 720-2498
Closed • Opens Friday at 11:30AM
This site is powered by